A tribute to Leslie Whitfield and survivors everywhere.
Sunscreen. It's smelly. It's expensive. It gets in your eyes. It clogs your pores. And for white-ass people like myself, it's a lifestyle. I put it on my face every morning, apply another coat before day-time runs and pretty much drain the bottle if I'm going swimming or attending an outdoor event.
Yeah, I'm that guy: holding everybody up so I can run into Walgreens and raid the Coppertone section; huddling under a hat, a blanket and an umbrella during a perfect day at the beach; sweating bullets in long sleeves during the scorching desert summers.
And don't even talk to me about tubing on the Salt River. Sorry. Stuck in a tube in the sun for four hours just doesn't work for me. You go ahead though.
But despite my photo-paper-esque skin and affinity for the shade, I do love the sunshine and can't get enough of the practically year-round blue skies we get here in Phoneix. And that's why I've been single-handedly keeping sunblock industry execs wealthy for the past two decades. Because if I don't wear sunblock, I will get burned. Badly. It's that simple.
But I wasn't always this conscious of my whiteness and how vulnerable I am to the sun's destructive rays. Like most things in life, you need to get burned before you learn your lesson. Fortunately for me, I saw the light early with a little help from family.
My brother, sister, mom and I were on summer vacation, visiting my aunt Leslie and uncle Jerry in California. I must have been eight or nine years old and those summer trips to Arizona and California were the highlight of my year. (We spent most of my childhood living overseas.)
I got to go to baseball games, watch movies in theaters, buy new basketball gear and hang out with my older cousins: the coolest people on the planet. Life was good.
And on this trip it was even better because we got to spend days on the beach with relatively limited supervision. On this particular day, our mom left us under the not-so-strict watch of Leslie, her younger sister.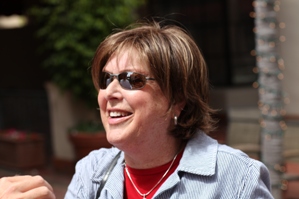 When it was time to put on sun screen, she wasn't very effective in wrangling three hyper kids together and getting us to sit still for very long. I vividly remember my siblings scampering off to the water while Leslie tried to put sun screen on my chest. She accidentally got some sand in her hand and when she rubbed it on me, it scraped against my skin, giving me even more motivation to escape her grasp.
Leslie was never one to stop anybody from having a good time and it didn't take long for me to get away and join my brother and sister happily in the water. We had a blast that day and sunscreen was the furthest thing from our minds. My brother and sister, god bless them, got the tan skin, dark hair, dark eye genes. So the omission of sunscreen didn't affect them all that much.
But for "Powder" over here, yours truly didn't get off so easily.
The next day I was burned to a crisp. Immobile. My red skin crackled and stung under my clothing. The next few days for me were a river of aloe vera gel, cold compression and tears. It was the worst sunburn I can remember.
When my mom removed my shirt to discover her son had turned into a lobster, she couldn't help but notice that a distinct area on my chest was surprisingly untouched by the sun damage.
A clear white imprint of a hand: the only place Leslie managed to apply sunblock that day.
I imagine that my mom was not very pleased with her sister, and I don't remember feeling anything but painful skin and jealousy of my brother and sister's olive complexions.
Of course I've gotten burned a few times since that trip to the beach, but as I've gotten older, I get a taste of that burn every time I fleetingly consider to skip the sunscreen, and I always stop to put it on.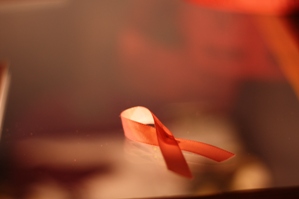 Until a few weeks ago, that story and lesson were pretty much all about skin care. But on February 2, 2011, my aunt Leslie died and now it's taught me a new life lesson.
She was diagnosed with Stage IV breast cancer in her 30s, only a few months after she married my uncle Jerry, the love of her life.
Leslie battled cancer for 19 years.
Keep in mind that the five-year survival rate for a person diagnosed with Stage IV breast cancer is only 15 percent.
Yes, you read that right. She survived and fought Stage IV breast cancer for 19 years.
And those were not a depressed, sickly, bitter or sad 19 years. She was aggressively active with the Susan G. Komen for the cure foundation, happy, cheerful and always fun to be around. If you met her, unless she took off her wig, or somebody else mentioned it, you usually had no idea that she had cancer.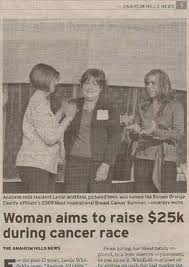 And for that reason, I never saw her as sick. I obviously knew she was fighting the disease and imagined that she had bad days from time to time, but when I thought of, heard from or spoke to Leslie, it seemed like it was always good news and upbeat.
Emails usually focused on positive test results, successful operations or promising trips to the doctor. Conversations were always upbeat and never about her. We'd talk about whatever stuff was going on in my life, or baseball or funny stories from college. She never sulked or complained about the daily battle that she fought, every day, with a smile on her face.
And that smile, combined with the unyielding love and support from family and friends is what kept her going and beating cancer for all those years.
In 2009 she was recognized as the Most Inspirational Survivor by the Orange County Susan G. Komen for the Cure. Her story of survival was featured in newspapers, TV shows and even in a book by Nancy Brinker (founder of Susan G. Komen for the Cure), Promise Me:
Not long ago, while visiting our affiliate in Orange County, California, I met Leslie Whitfield, who's survived eighteen years since being diagnosed with Stage IV breast cancer.
"Eighteen years?" I gasped. "After the worst possible prognosis? That's unheard of!"

"It hasn't been easy," she said, "but I'm alive, and I'm having a good life."

"Tell me about your treatment. Walk me through it from the beginning."

As she described her journey, every protocol, every chemo regimen, every blast of radiation, every setback and step forward, I was overwhelmed with emotion. Every therapy she'd received had been funded by SGK grant money. And now, against all odds, here she stood telling me about her family, working to raise money for research, reaching out to help other women with breast cancer.

I consider her an excellent investment."
After being a source of strength and inspiration for so many people over the years, you can imagine the outpouring of support her community showed when she took a turn for the worse and her organs failed her due to treatment. The hospital was packed with friends during her final days and our family pulled together to bear the loss of such a shining and positive fixture in our lives.
She passed away peacefully and the services and events that honored her in the days that followed were, in a word, perfect.
The line to sign the guest book at her funeral went out the door and into the parking lot. Rooms were filled with heart-warming stories, white doves flew through the air and toasts of gin and tonic (Leslie's drink of choice) were tearfully shared in between sobs, hugs and laughter.
Last weekend, my family made another trip to Anaheim. But this time we weren't going to the beach. We were going on a boat to spread Leslie's ashes into the ocean. The night before the ceremony, the heavens opened up and dumped rain onto normally sunny southern California. We were worried because the forecast all but guaranteed a cloudy and rainy Saturday as well.
Not exactly boating weather.
But sure enough, when we woke up the next day, the sun was shining brightly and the few clouds in the sky didn't pose much of a threat.
When I got in the car to drive over to the marina, my sister made a joke about the strong smell of sunscreen coming off my skin. We all laughed at my whiteness and I thought again about Leslie and the sunburn from that day at the beach.
Only fitting that I spend my last moments with Leslie laughing with family, in the sun and coated in sunscreen.
Thank you, Aunt Leslie, for showing me how to keep smiling while fighting, where to go for support on a bad day and how to protect my skin from the sun and still have fun. I love you and will never forget you.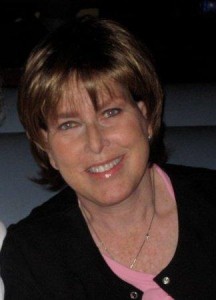 Leslie Feffer Whitfield obituary
Leslie on the show, Your cancer today. Click on "TV show" and follow it down to Season 3, Episode 2
Orange County Susan G. Komen for the Cure