A domination progress report for my 2014 goals
Nine months ago, with an overflowing passion bucket, I laid out my second annual Awesome Bucket – a brimming list of goals I hoped to accomplish in 2014.
Posting those goals publicly and revisiting them throughout the year is a big part of the process. It helps me stay accountable, and see the whole board.
This year has been a whirlwind of goal domination so far, with eight of the 13 goals not only accomplished – but accomplished with authority.
Read on for a complete breakdown and status update to see which ones were crossed off the list, and how the rest of the year is looking for the ones that remain.
Awesome Bucket 2014: Status update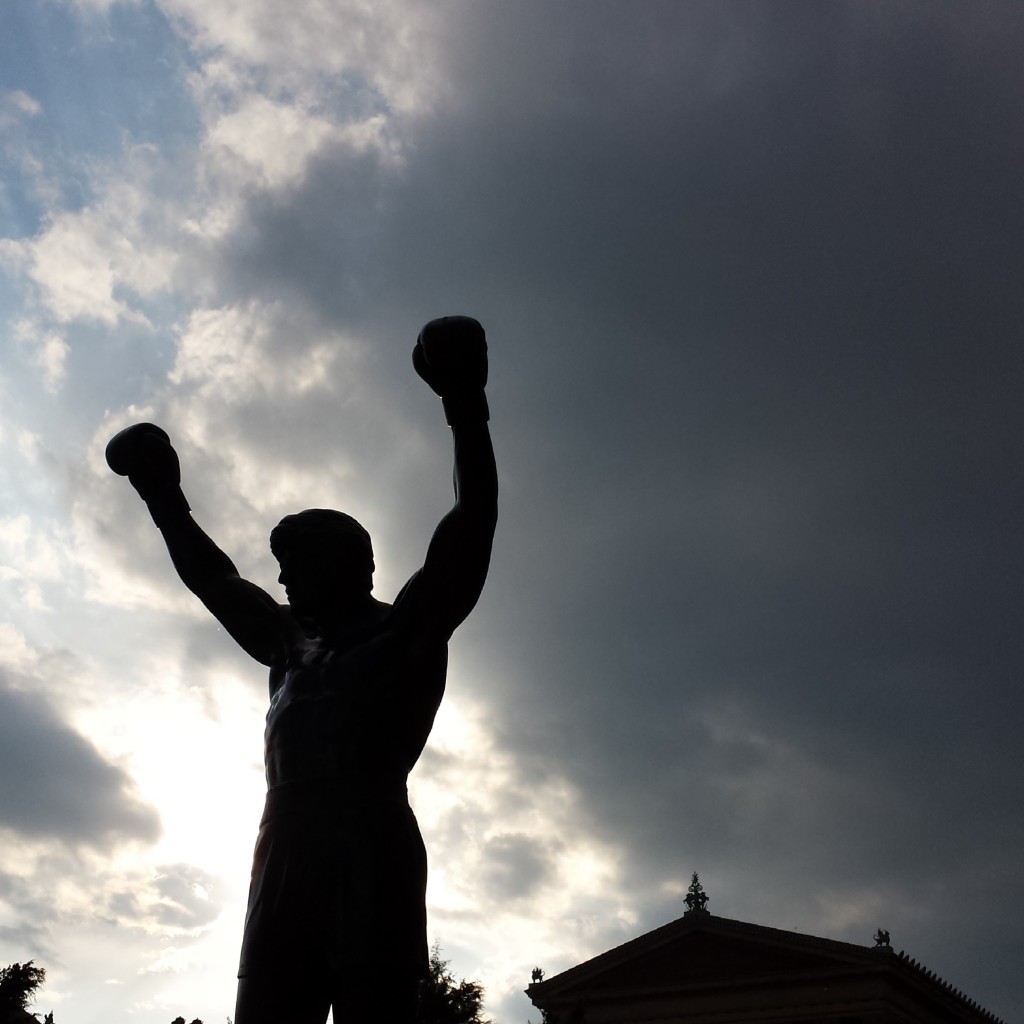 My one thing
Goal: Get accepted to the W.P. Carey School of Business Evening MBA Program at ASU.
Status: Accomplished
This was my top priority and you can read about my application process and the many lessons learned on the Road to the MBA.
Creative
Goal: Write every day.
Status: On track (210/237 = 88%)
I created a "don't break the chain" calendar for creative writing and update it daily to keep track of my progress and motivate me to not skip a day. This has baked free writing (an often-ignored, therapeutic, belligerent, motivational, problem-solving, rushed, profound – if I do say so myself – form of writing) into my routine, and I've come to look forward to these short windows of the day when I force myself to sit down, close off and see what falls onto the page. To get an A in this category, I'll need a total of 329/365 (90% of 365). That means I'll need to shoot at least 93% from here on out, and only allow myself to skip nine days out of the 128 days remaining in 2014.
Goal: Post one new article a month.
Status: Slacking (7/8 = 88%)
Despite scaling back to monthly posts (from weekly in the 2013 Awesome Bucket), this has been a tough goal to keep on top of. My blogging time is frequently bumped off the front burner by higher priorities (mainly preparing for classes and moving). Considering how busy I already am in the first week of business school, the forecast doesn't call for more blogging time. Still, I hope to crank out at least a few more quality posts this year to maintain at least a solid B.
Goal: Enter a photo contest.
Status: Hacking
This goal fell by the wayside, big time. I have been pretty active sharing photos on Instagram, both personally and professionally, but I haven't done much to lay the groundwork and participate in a photo contest. Hoping to blindly stumble across an easy, local photo contest to participate in. If you have any suggestions, let me know!
Fitness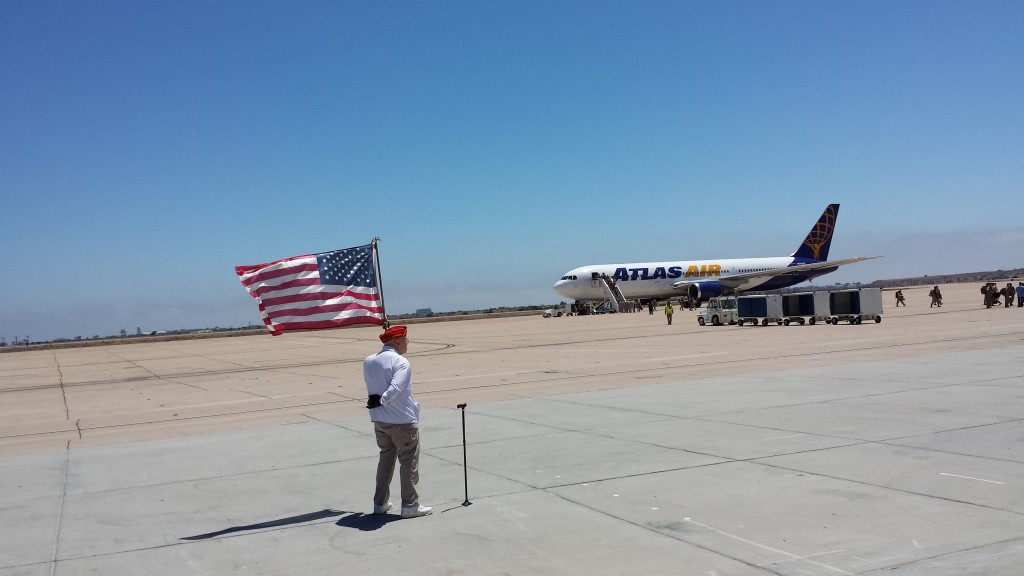 Goal: Improve Olympic lifting technique.
Status: Accomplished
I joined a Crossfit gym and worked out pretty steadily for about four months over the spring and summer. Learned quickly how important it is to establish mobility before loading on weight and attempting complex lifts, and after the coaching and studying the excellent books Starting Strength and Becoming a Supple Leopard I am more knowledgeable and better positioned to develop as an athlete.
Goal: Do a handstand.
Status: On track
I'm using this great beginner's guide and including five minutes of wall-supported handstand practice into my daily morning warm up (five minutes of mobility followed by some pullups, pushups and air squats to get the blood moving).
Goal: Here-bro WOD
Status: Accomplished Oorah!(184 days of squats, push ups and burpees)
This was one of the toughest goals on this list: a mini-workout for every day my brother was deployed in Afghanistan. Each day established a new total points goal for that day and you got points by doing any combination of these exercises: Air Squat = 1 Point, Push Up = 2 Points, Burpee = 3 Points. My unofficial records show him deployed for 184 days, and I got my workout in for every one of them. The final workout comprised of 84 squats and 50 pushups. As I type that, it doesn't seem like much, but keep in mind every preceding day was only one point less – it's a lot to maintain on a daily basis.
Travel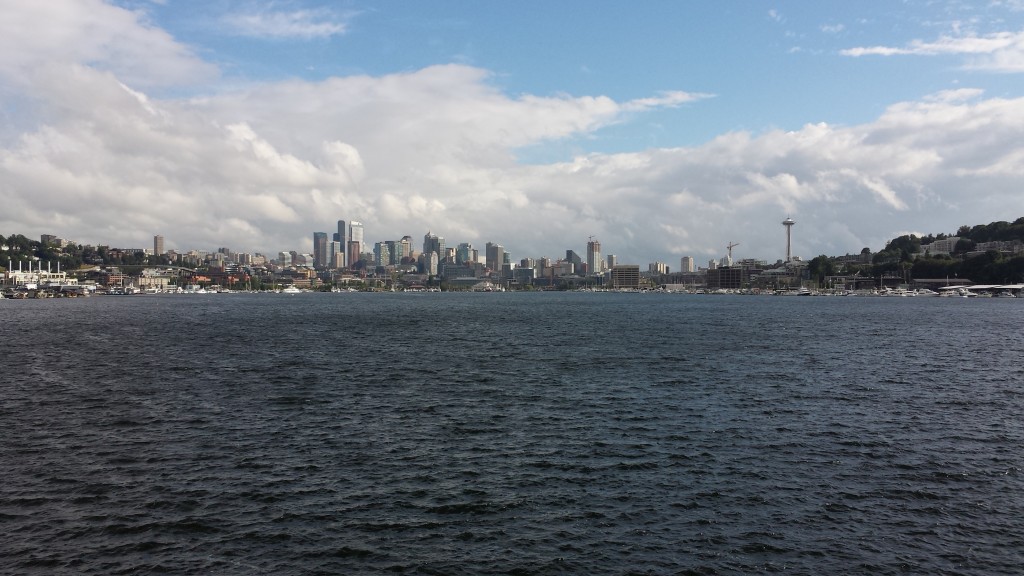 Goal: Explore at least three new great American cities:
Status: Accomplished
Philadelphia
Ran Philadelphia's Broadstreet Run (Ten Miler) in 1:18:20
Boston New York
Caught up with old friends and explored new angles in one of America's greatest cities.
Portland Seattle
After running the Ragnar Northwest Passage, I spent a few days getting to know my new favorite city. Originally, I was going to try and squeeze in a trip to Portland, but it was tough to leave Seattle.
Awesome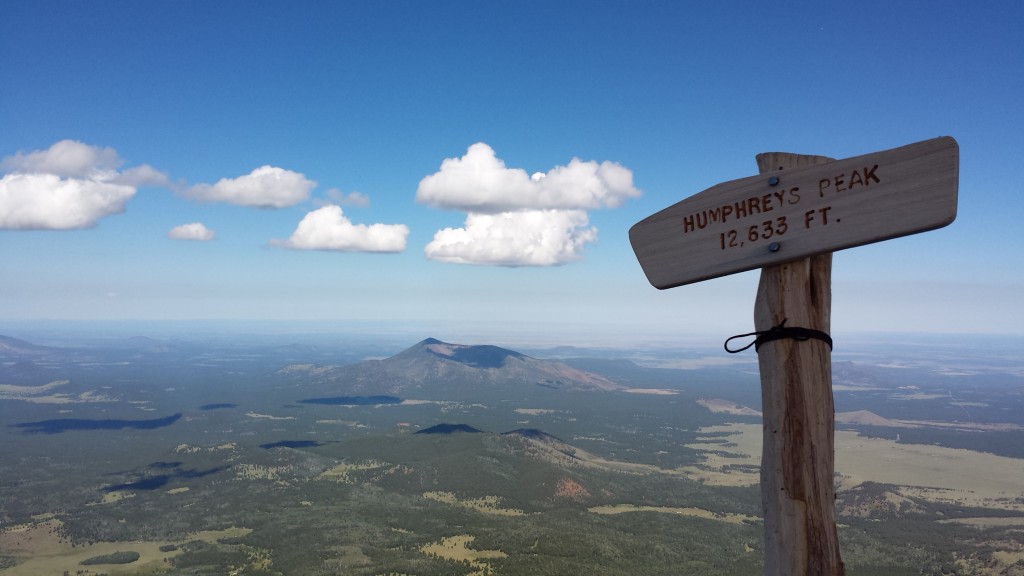 Goal: Play guitar every day
Status: On track (198/237 = 84%)
I usually play one or two songs, about once a day, and record it on my "don't break the chain" calendar. Sometimes I lose track of time and end up playing longer – but not very often. I'd like to see the frequency lead to longer sessions and more variety. So far I've played primarily three songs: Classical Gas by Eric Clapton, Hard Time Killing Floor from O Brother Where Art Thou?, and Far from any road by The Handsome Family. In order to bump this up to an A, I can only afford to skip three more days this year.
Goal: Hike Humphreys Peak
Status: Accomplished (Summited August 17)
Goal: Complete four home improvement projects
Status Accomplished
Flooring, counter tops, fresh paint, ceiling fans and patio, rented my place out to move closer to work.