This is my first attempt at the terrifying technique of camera toss photography. I took the photos below by turning off the lights in my kitchen, lining the tile floor with cushions, setting the shutter speed to about 5 seconds, aiming the lens at the digital display on my microwave and tossing my camera in the air repeatedly. Happy to say that my camera is fine after this session, but I'll never look at my microwave the same again.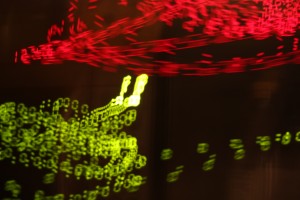 This shot is not technically a camera toss and more in-hand movement…still looks cool.
---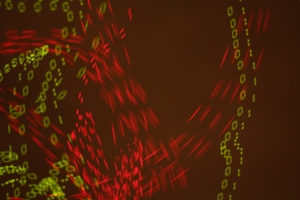 This one is a camera toss: multiple flips of the untethered camera.
See more microwave madness here.